We don't send emails very often because we know that you're already getting a ton from other places. Instead, we post regular news and updates like our webinar schedules right to our blog. Some people like to go and check it on their own, but some people still prefer email. If you're the type who prefers things in an email, there's a spot right at the top of the page for you to sign up to receive notifications of new blog posts right to your email inbox.
As a new member, you are not automatically signed up to receive these notifications, so if you want to receive them, you'll need to opt-in. Of course, you can always unsubscribe at anytime. Receiving notifications is no way linked to membership.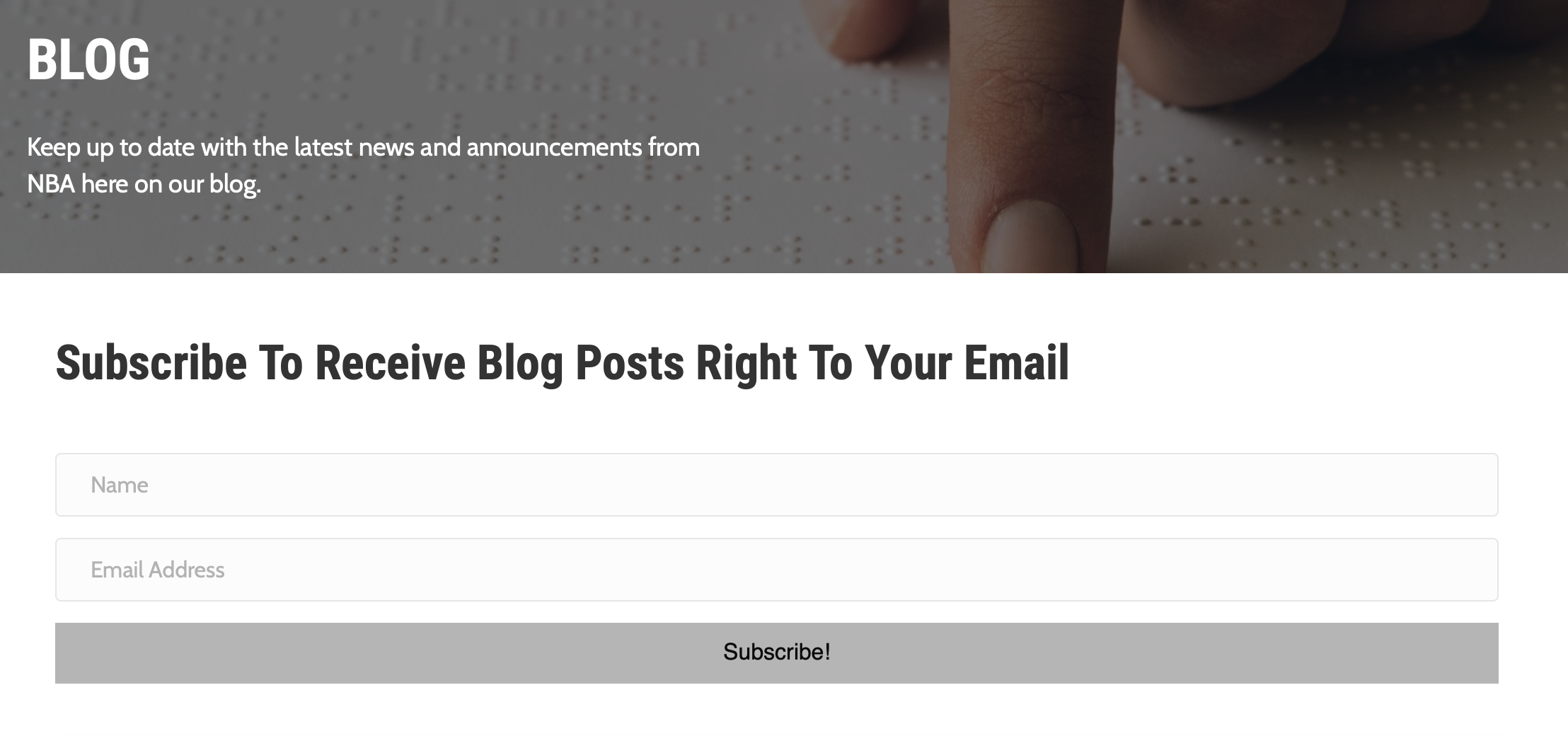 SECOND: Checkout The "My Account" Page
Once you've signed in with your account profile, the link in our header menu will change from "Log In" to "My Account". That link will bring to your membership portal giving you access to all your benefits.
On the "My Account" page you'll find links to the Bulletin, to our publication store, the Ask An Expert forum, and a bunch more!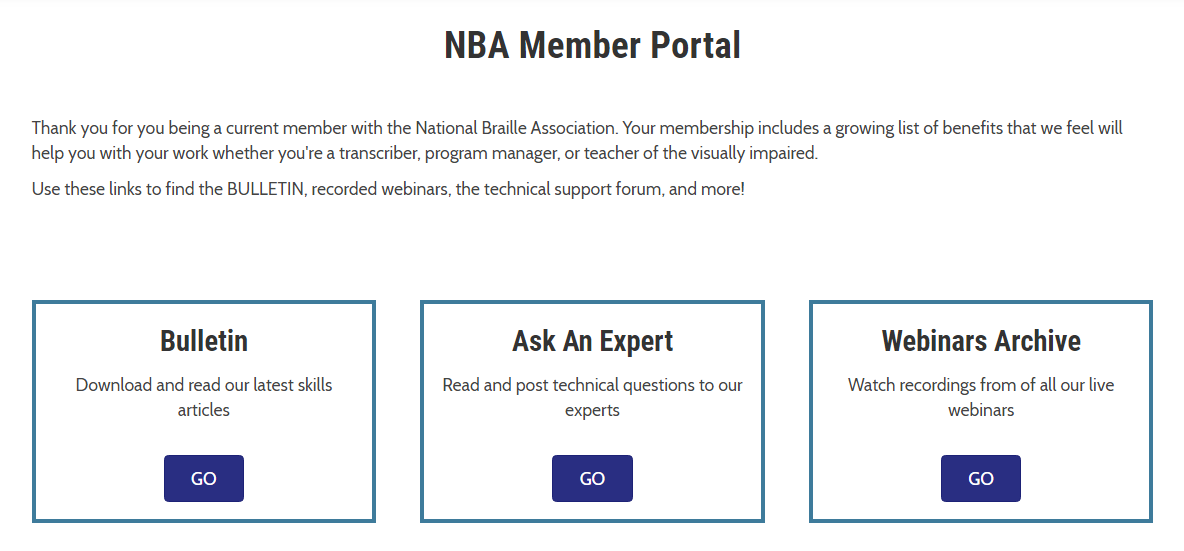 On the "My Account" page, we recommend that you begin exploring the different benefits of being a member. Be sure to checkout posts in the forum, read the latest editions of the Bulletin, and start watching the archive of training videos.
The best way to get the most from your membership is by engaging with the educational content that we've created just for you!
THIRD: Stay Connected With Us
Give us a follow on Facebook and Twitter where we post more information and sometimes fun stuff that doesn't make it to our website.
If you're looking for support or have questions regarding anything about your membership, don't hesitate to contact our offices. You can each us by phone or text at 585-427-8260 Monday through Friday from 8:30a to 5:00p Eastern. Or, send a message right to nbaoffice@nationalbraille.org