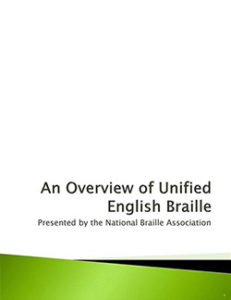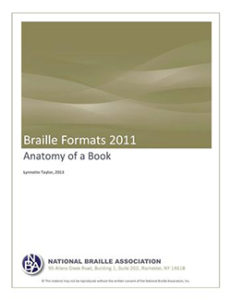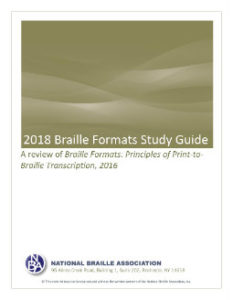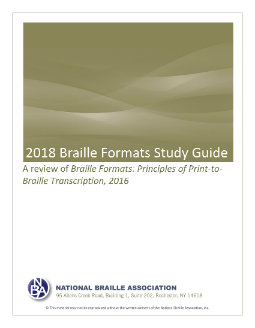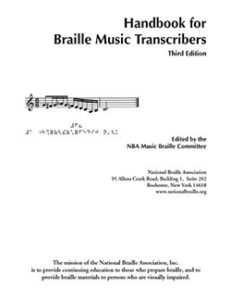 Our publications have been written by various braille transcription experts. In most cases, each title has been presented as a workshop topic at one of our Professional Development Conferences.
Each title in our library is written with the latest codes in mind, including Unified English Braille.
Some offer an in-depth look at a specific point of interest, and some offer general guidance in understanding a code. All of our titles have been written with the intention of helping transcribers gain a better understanding of their work.
To purchase any of NBA's publications, visit our online store located here.
Please note: current NBA Members receive discounts on most publications so be sure to be signed in with your member account while visiting the store!