Conference Registration Deadline
We are now just a few weeks from the start of our annual Professional Development Conference! We've been busy prepping to greet those of you who are joining us in Phoenix this year, and wanted to provide a few updates.
No Onsite Registration
During previous conferences, we've allowed attendees to show up at the conference and register on-site. This year, many of our workshops have reached their capacity for attendance, so onsite registration will not be an option for Phoenix.
We would hate for anyone to travel and incur expenses of getting to the conference and then not be able to get into workshops. To avoid that, we are requiring that all attendees register in advance.
Registration Cutoff
If you are planning to attend the conference this year and have not yet registered, you will need to do so before Wednesday, October 16. Use this link to be taken to the online registration form.
After Wednesday, October 16, we will not be able to accommodate any other registrants for this year's conference.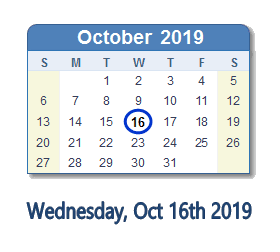 While registering, if a workshop is not showing as an option, that means it has already been filled.
As always, if you have questions or need assistance with anything at all, don't hesitate to contact our offices and we'll be happy to assist.
For those of you joining us in Phoenix at the end of the month, we hope you're as excited for the conference as we are!