For over a decade, we've answered a ton of inquiries from NBA members about how to properly braille things when the code just doesn't address it. With the advent of technology, many of those questions in recent years have referenced common internet functions. One of the questions popping up recently has been regarding QR codes.
You've likely seen a QR code, but if you're not already familiar, let's talk a bit about what they are before we learn how to braille them.
What Is A QR Code?
QR codes (Quick Response Code) are those funny pixelized looking bar codes you scan with your smartphone.
The idea was created in 1994 by the Japanese auto industry in an attempt to better track vehicles during manufacturing. In more recent years, website developers have been incorporating them into print marketing materials to make it easier for users to go from their two-dimensional print products, right over to a website.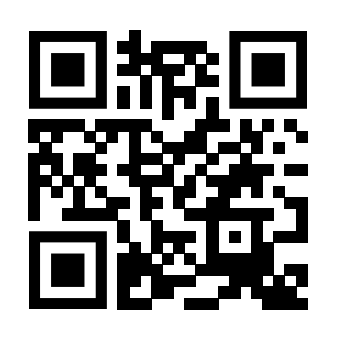 Here's an example of a QR code, which when scanned will take you to the National Braille Association website.
For instance, you might find a QR code on a tourism sign in a big city. Passersby might be able to scan that code and be shown a website on their smartphone that talks more about a historical event that took place at that site.
While QR codes haven't exactly caught on the way marketers originally expected, they're still very much a part of how we quickly move from a print object to a website online.
So, when you've got a textbook, or a piece of print material that you're transcribing, figuring out how to transcribe it into braille can be overwhelming.
How To Transcribe A QR Code Into Braille
Cindi Laurent is the Chair of NBA's Braille Formats/Textbook Committee and recently came up with a solution for brailling QR codes. She said:
At this time, there is no rule or guideline that I know of that addresses QR codes. I have added it to the list for the BANA Formats Committee to address as I think it will be more and more prevalent in newer textbooks.
The purpose of a QR code of course is to direct a user to a website. Since that website has a web address associated with it, Cindi's advice is to insert the URL associated with the website that the QR code directs the user to. To get the URL of the website, you'll need to scan the code yourself with a smartphone application that allows you to scan QR codes. Once you've scanned it, a website will open on your device. The URL (web address) of that website is the one you'll want to include in your braille.
She also mentioned that using a Transcriber's Note to explain that a URL was inserted in the braille material is important.
Cindi explained that inserting the URL will still allow your braille reader to be able to understand where on the web they should be going to find the information that the QR code wants them to have.
Here's an example of a Transcriber's Note that could be used:
QR Codes are translated to web addresses.
Then the QR code example above would then be transcribed like this:

Ask More Questions
Remember that current NBA members can always post questions about projects you're working on, or brailling conundrums that you just can't find answers for. Sign into your member account and navigate to Ask An Expert, choose the most appropriate forum topic for your question and ask away!
If you need help using the forum, or becoming a member so you can post, feel free to contact our offices and someone will be happy to assist.