One of the things that is exciting about our new website is the fact that you will no longer have multiple logins to interact with our site. Remember how you had one for Ask An Expert and for conference registration and for the store?? Now, you'll only need one! Here's how to get your login for the new National Braille Association website.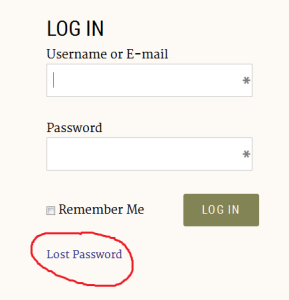 We already had email addresses on file for many of you, so we've created logins for you based on your email address. To get your password for the login we've created, simply go to the 'Login' link in the upper right hand corner of the website. On the next screen, under the username and password fields, you'll find the 'Lost Password' link. Go ahead and use this feature to create yourself a new password. Once that's been completed, you're all set to login and begin using the site!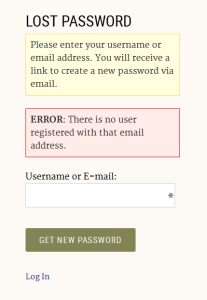 For those of you that we don't have email addresses for, you'll get a red notification alerting you that there is no username on file. If you get this sort of alert, please be in touch with us here in the office by sending us a message. Then, we can get your email address and create a username for you. Once we've completed that process, as a current member of the National Braille Association, you'll be able to begin taking advantage of all of the online benefits of your membership!