New Publication: Grade 1 and Capital Indicators
The National Braille Association is proud to announce the release of our newest publication from the Unified English Braille Literary Committee titled Grade 1 and Capital Indicators.
In 40-pages, this publication takes readers through the process of learning more about grade 1 indicators and capital indicators, whether it be a simple or complex application. Since there is often more than one acceptable option, it can be tough to know just exactly how to apply rules in a given context. Grade 1 and Capital Indicators was written to explore possible solutions in many different types of applications.
The material in this publication was first presented in 2018 at our Professional Development Conference in Detroit, Michigan, but has since been updated and written as a standalone publication in 2021.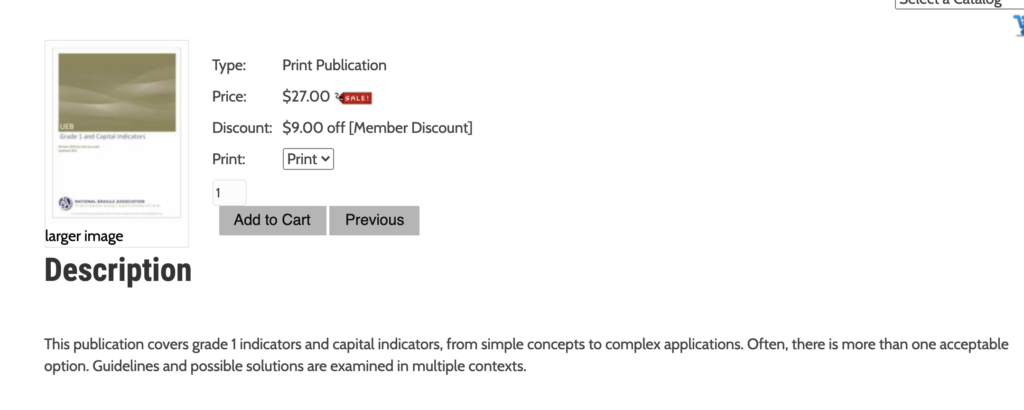 HOW TO PURCHASE
Grade 1 and Capital Indicators is now available in hardcopy print, hardcopy braille, or ebook and can be purchased from our online store.
The cost for Grade 1 and Capital Indicators is $27.00, but current NBA Members can purchase any edition for $18.00. To receive your member discount, remember to sign in with your account before viewing the store and your member discount will automatically be applied.