Using UEB in Technical Materials Webinar
As we continue to offer more and more web-based learning opportunities for transcribers and teachers of the visually impaired, we've begun considering some of the more popular topics from previous conferences to offer as webinars. Based on feedback received from attendees in the Using UEB in Technical Materials workshops, we've chosen that topic to be the subject of our next online training!
This webinar will be slightly different from previous ones we've presented, in that it will be broken up into four, one-hour length sections presented once weekly.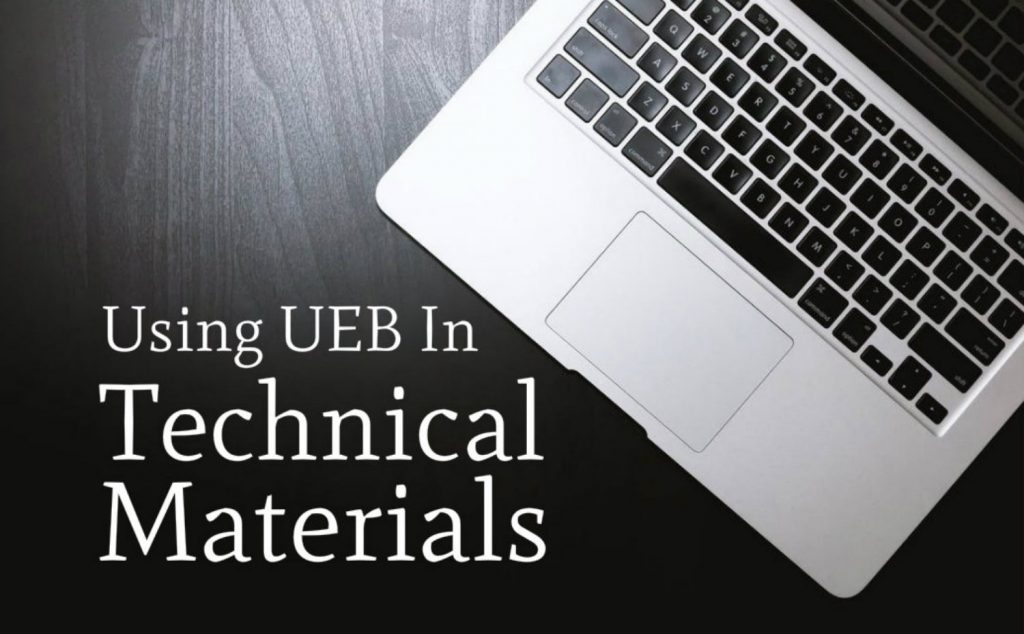 This webinar will be presented by Wendy Benckhuysen who has written and taught Using UEB in Technical Materials on numerous occasions. She describes the workshop as: This four-part webinar series will navigate through UEB Guidelines for Technical Material (2008 version updated August 2014). A review of general principles will be followed by examples on how to transcribe various technical resources in Unified English Braille as they pertain to math, chemistry, website URL's, and e-mail addresses. Each session will last approximately one hour and will include time for questions and answers.
The webinar will take place the following Tuesdays: April 10, April 17, April 24, and May 1, 2018 and each session will begin promptly at 3:00p EST and last approximately one hour.
Paid registration is required for attendance, and registration is intended for a single attendee. Non-NBA members can register at the $90.00 rate and current NBA members will receive a 50% discount. To take advantage of your member discount, be sure that you're signed in with your account while making the purchase. An online invitation will be sent the day before the session to the email used to purchase the registration.
To register and to read more, visit the product page in our online store located here.