Announcing the 2016 NBA Fall Professional Development Conference
We've been getting some calls and emails to the office asking for more information about the 2016 Fall Professional Development Conference. Previous to now, we've only been able to share the dates and location of the conference, but we're pleased to announce that registration is now ready to go! We typically don't have registration for the fall conference available until summer, but we've been working extra hard to make this available much sooner in the year.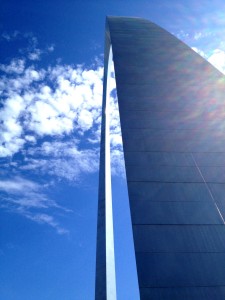 We would like to cordially invite you to join us October 27, 28 and 29, 2016 in St. Louis. Missouri at the historic Union Station Hotel for three full days of intensive workshop training on various braille transcription disciplines.
Beginning with Thursday morning, attendees will have the opportunity to make one workshop selection from each of the six sessions that wrap up Saturday afternoon. Workshops include previous favorites like 'UEB and Nemeth' and 'Formats and UEB' along with brand new workshops we've never presented before like 'Adobe Illustrator' and 'Tactile Graphics for Young Readers'. Additionally, we'll have previously presented workshops that have been updated with the latest information like Robert Stepp's 'Braille2000 V2 With Source Files'.
For a full agenda and detailed descriptions of the 2016 Fall Professional Development Conference, you can visit the registration website here. At the top of the page you'll find two tabs, the second of which is labeled 'Agenda', this page will give you the ability to view the entire workshop lineup before you begin the registration process. Once you're ready to secure your seat at the conference, click the 'Register Now' button all the way to right side of the page. To be sure that you get a spot in the workshop you want before it fills up and to take advantage of the lower registration costs, be sure to register as soon as possible.
Things To Know:
We do require either a payment or Purchase Order to hold your seat in the workshop you've selected. If you're paying by P.O., you can enter it as a payment option before checking out and we'll take care of the invoicing from there. If you've chosen to pay by P.O. and don't provide a number for invoicing, we won't be able to hold your spot in the workshops you've selected
Attendees are responsible for booking their own accommodations at the hotel. More information on guest room pricing and the hotel itself is available on the front page of the registration site
Attendees who are not current members of the National Braille Association will be subject to a $25.00 fee that is selected prior to finalizing registration. If you would like to become a member to lower the cost of attending, you can register with us here to begin receiving the same great benefits as our other members
Materials can only be provided for the workshop that you are registered for
As always, if you have any questions or need assistance, feel free to be in touch with our offices directly. We hope you'll choose to join us in October!