New Publication Alert: But Why Not
If there have been moments when you're unsure about using contractions with Unified English Braille you're not alone! We have just released a new publication called But Why Not that aims to provide all the answers you need to understanding contractions.
Rule 10 will tell you when and when not to use contractions, but what the rule doesn't tell you is why or why not to use contractions. It's one thing to know whether or not you should be using a contraction in a certain case, but learning why and applying the reasons behind that rule will make you a more knowledgeable and effective transcriber in the long run.
Within a series of articles in the BULLETIN, the topic of how to apply Rule 10 has been discussed extensively the last couple years. This new publication, But Why Not, is a compilation of those articles that have been re-packaged to exist as a standalone publication.
But Why Not is available in hardcopy braille, print, or ebook for $21.00. If you're a current NBA member you can purchase this title for $14.00 with your member discount. Be sure you're signed in to your account before purchasing so your member discount gets applied!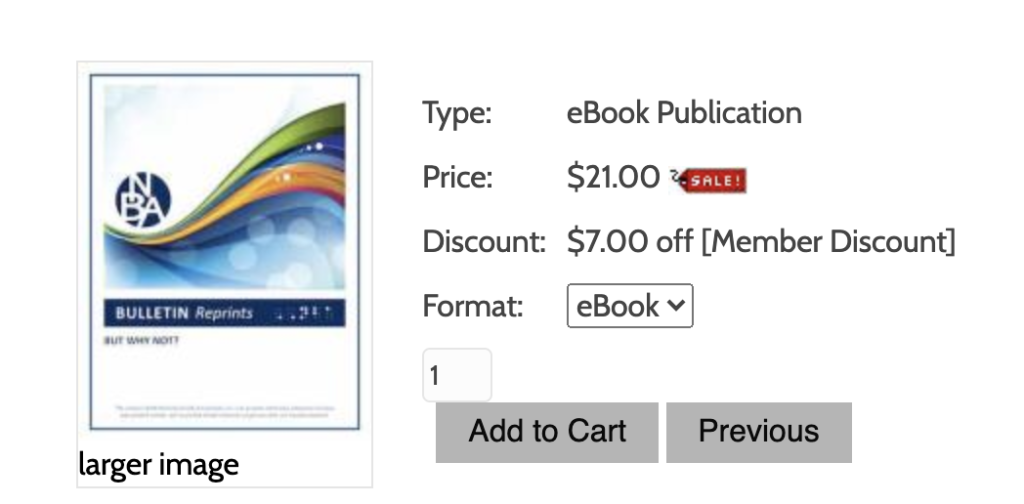 Once you're signed in, visit our online shop and select the format you'd prefer to see all the titles available, including our newest.